Behind the Image October 2022: Brahmaputra River, Bangladesh/India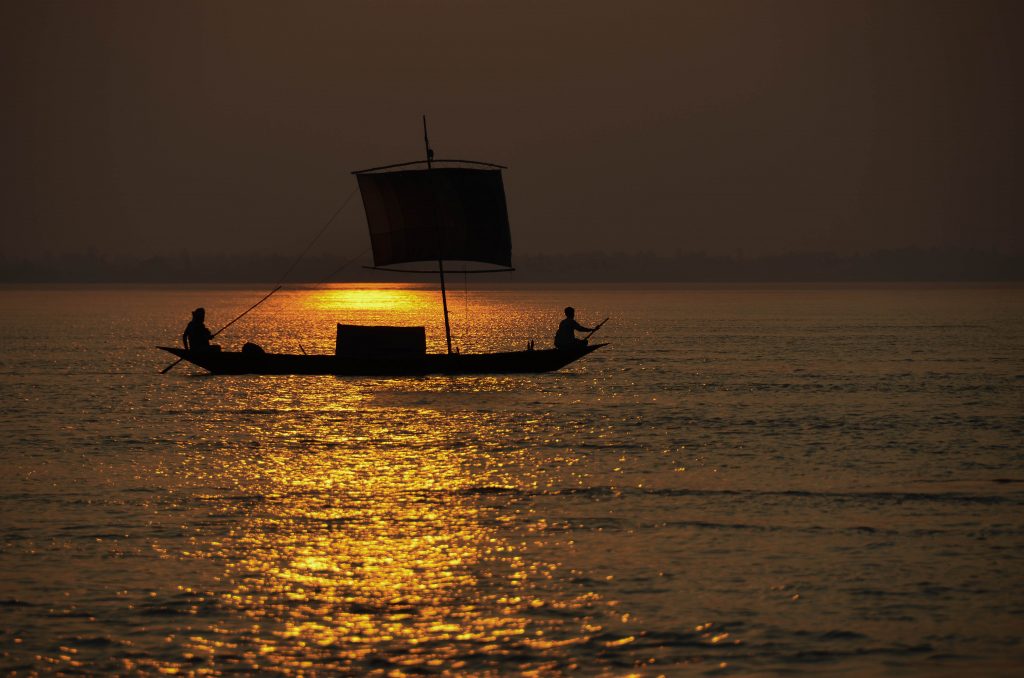 This image (above) is taken on the Brahmaputra River, on the Bangladesh/India border. These two fishers are going back to home on a Char (pronounced 'chore'), a river island that gets formed by the power of the Brahmaputra depositing sediment and building islands. The river builds, but the river also takes away, and in floods chars are often eroded and/or destroyed. These fishers, and those living on chars have very precarious lives and livelihoods.
I was on a boat going to a char to visit one of the NGOs who work in the health field – who bring a hospital boat to chars to provide health care to those who live there. When I was there, an ophthalmologist was conducting surgery on cataracts to restore sight.
Every now and then when you're in the field, you are privileged to see what happens as one of the 'thousand little stories of resilience' that occur with little fanfare or recognition. It was quite extraordinary to see the impact of the NGO and to hear stories from the chars and from the boat.
This image is part of one of those stories.